Announcement
Current position:
Home
>
News Center
Tom and Jerry: Chase Patch Notes October 8th
2020-10-08 10:00:00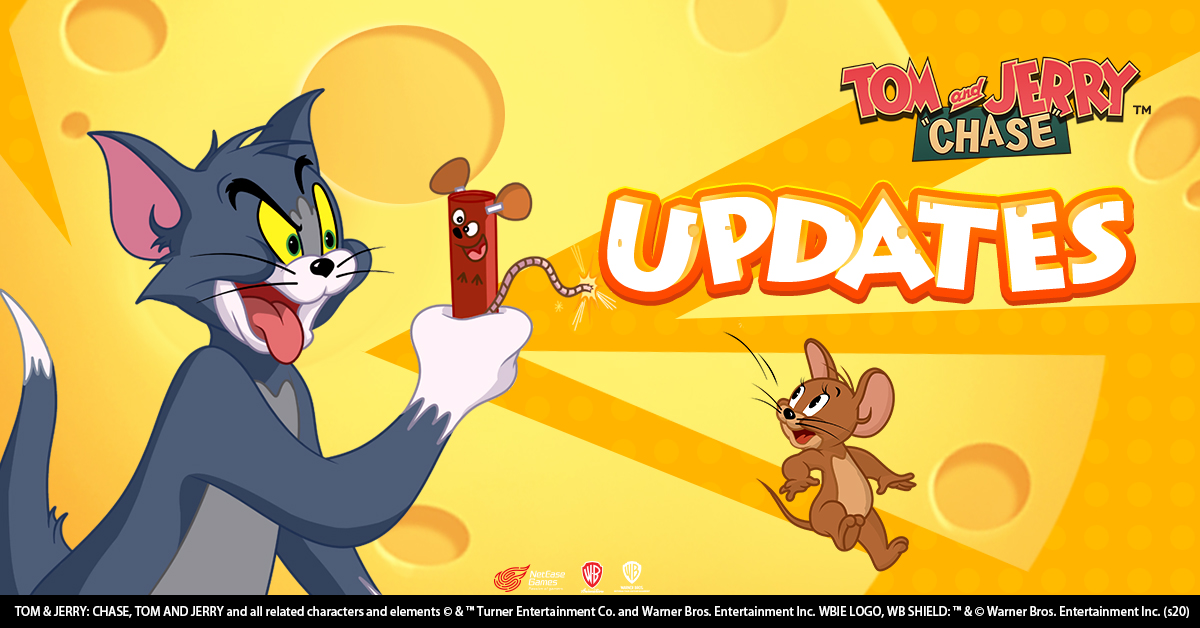 We will be performing a hot update from 9:30 to 11:00 (UTC+8) on October 8, 2020. Active games will not be interrupted during the update.
1. New Character Cherie Joins the Fun
After the October 8 update, the new character Cherie will be available for purchase from the Shop.
Available from: October 8 - 18
Two Cherie Packs at 30% off! Purchase a Gift Pack to get the new Character Cherie and her Skins.
3. Cherie S-class Skin "Starlight Princess" available from the Mirror!
Event Duration: October 8 - 25
Event Rules: Spend Stars to draw from the Magic Mirror for a chance to get S-class Cherie Skin "Starlight Princess".
1. Cherie Arrives (October 8 - 18)
Complete conditions during the event to claim rewards. The best rewards include: 2 Cherie Trial Cards (1 Day), 1,400 Gold, 1,000 Perk Points, 100 Engagement, 100 Skin Gems, 2,000 Silver and 1 Star.