Announcement
Current position:
Home
>
News Center
NetEase Announces Top Clans 2020, Tom and Jerry: Chase SEA Invitational is in full swing
2020-09-21 10:00:00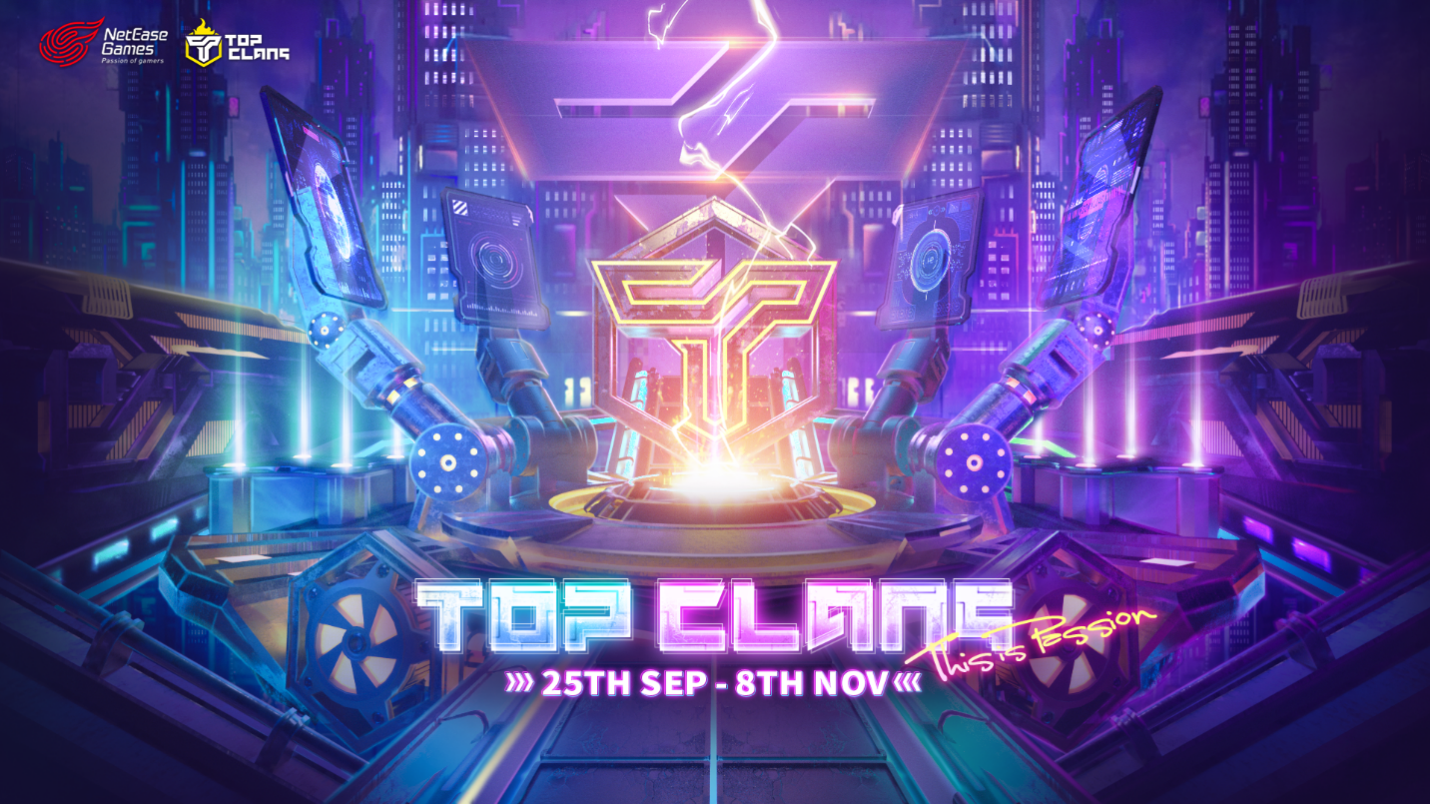 After a monumental debut, Top Clans returns this year bigger and bolder. With an extravagant prize pool, more tournament titles, and a prestigious production value, Top Clans 2020 will set new records and bring excitement to more fans than ever before.
Last year, millions of fans enjoyed Top Clans 2019, one of the biggest esports tournaments of the year. With a reach of over 24 million, its official broadcast was viewed over 9 million times by viewers all around the world.
This year, NetEase will record even bigger numbers, topping last year's already-amazing debut, with not just one esports title, but with five esports titles.
PLAY YOUR PASSION – TOP CLANS 2020 HAS MORE GAMES THAN EVER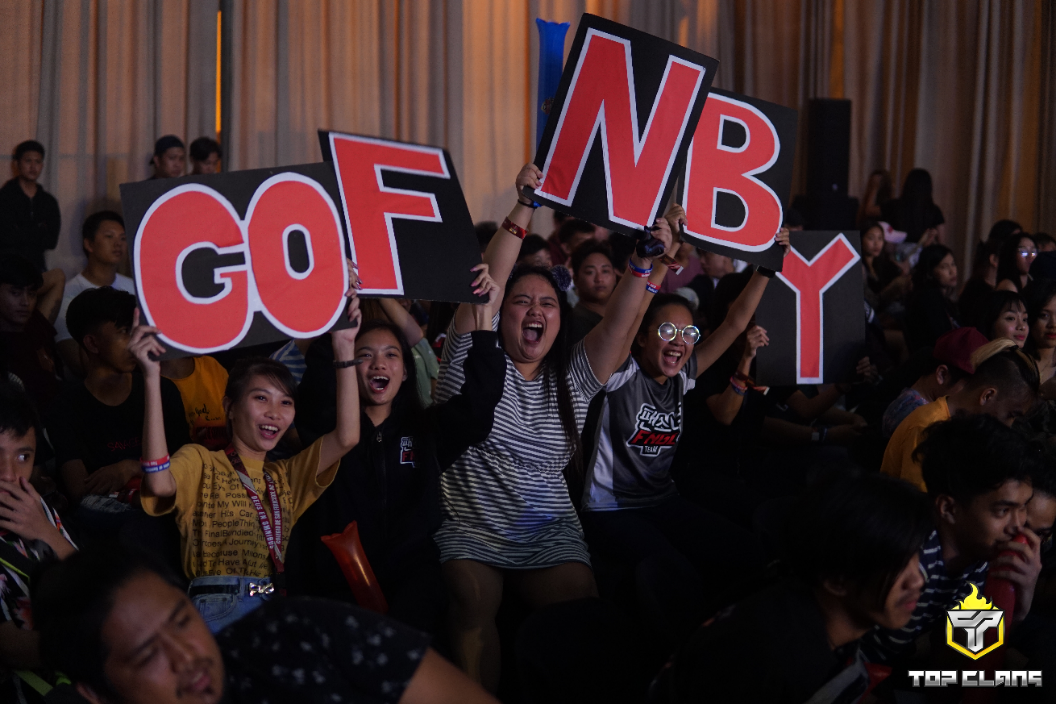 Top Clans 2020 will bring even more excitement to a lot more gamers this year!
Top Clans 2020 will allow thousands of gamers in Southeast Asia to show their passion for video games. Rules of Survival will be a returning title, continuing the firefight between the best teams in the region. Joining it are newcomers Dota 2 for PC, Tekken 7 for PC, and MARVEL Super War for mobile. Completing the list is Tom and Jerry: Chase, also for mobile, with its Top Clans appearance being its first esports event in Southeast Asia.
Top Clans 2020 will not only be a bigger event, but also will have a broader reach on gamers, with a larger scope across genres, platforms, and communities. These competitions will let more players and fans to join in on the fun. More than just a tournament, Top Clans 2020 will fuel the passion of countless gamers around the world.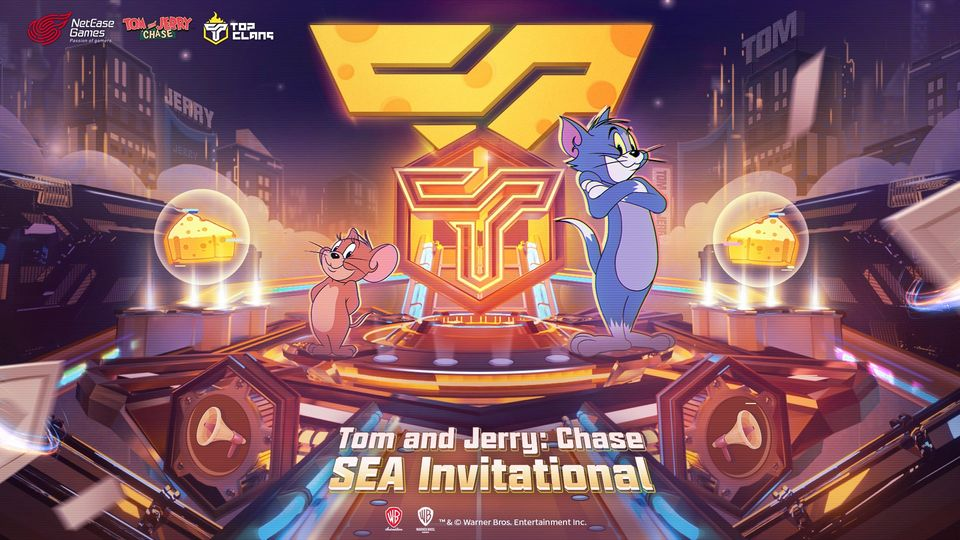 With a total prize pool of $85,000, Top Clans 2020 will be one of the biggest esports events of the year. Players will compete in Rules of Survival, Dota 2, MARVEL Super War, and Tom and Jerry: Chase for $20,000 each in their respective titles. Meanwhile, the fighters for Tekken 7 will be competing for a $5,000 pot.
IT'S GAME TIME - TOP CLANS 2020 TOURNAMENT SCHEDULE AND FORMAT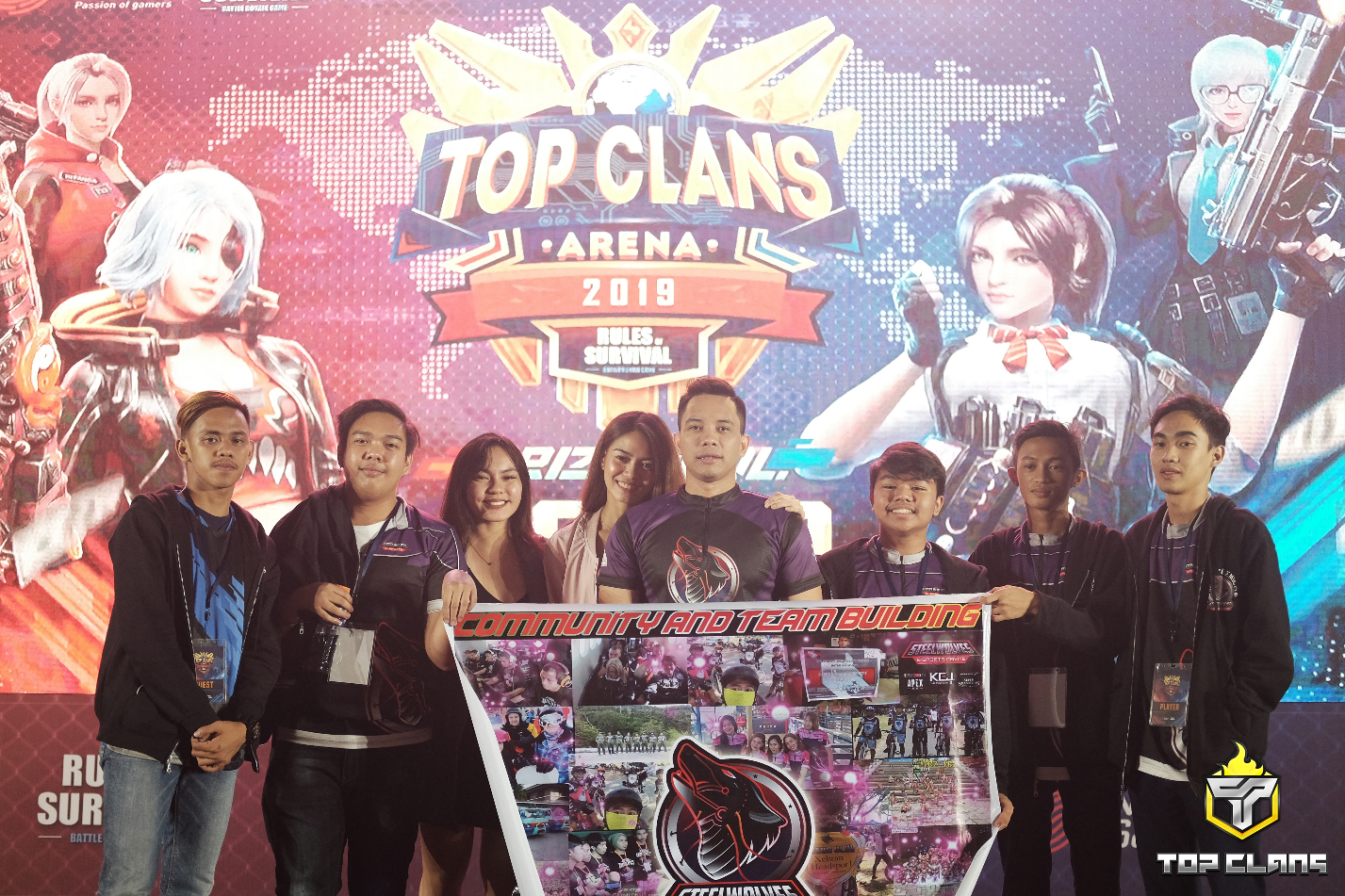 Communities of gamers can get together and show their passion once again for esports through Top Clans 2020
The Top Clans 2020 tournament will kick off on September 25, 2020 with the group stages. There will be a whole month's worth of exciting competition for the players and fans of the five games. The fiery competition between teams in the group stages and knockout stages will conclude on October 26, while the crack of gunshots will continue to echo across the battlefield during the Rules of Survival Semi-Finals on October 20-22.
Battle-hardened players who survive the group stages will continue their journey into the playoffs. Both Dota 2 and MARVEL Super War will have a Double-Elimination bracket for playoffs. Meanwhile, pugilists will trade punches in the Tekken 7 tournament over a single weekend, on October 16-18.
Top Clans 2020 will be capped off by Super Heroes and Super Soldiers with a double Grand Finals weekend for MARVEL Super War and Rules of Survival. The final weekend of the tournament will commence with a battle between heroes and villains in the MARVEL Super War Grand Finals on Friday, November 6. As the dust settles for all the battles across the five competitive titles, the last soldiers of fortune will conclude Top Clans 2020 with a grueling Grand Finals match from November 7-8.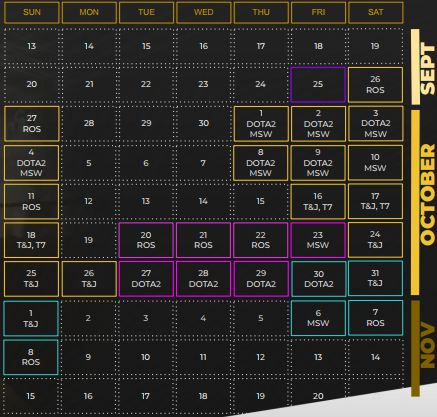 Calendar Summary:
Opening Day – September 25
Group Stage/Knockout Stage – September 26 to October 18, October 24-26
Semi-Finals – October 20-23, October 27-29
Grand Finals – October 30 – November 1, November 6-8
Registration details and broadcast channels will be announced soon. Don't miss the biggest esports tournament in Asia. Follow us on our social media channels to stay updated with the latest news on Top Clans 2020.
ABOUT THE GAMES
Tom and Jerry: Chase
Tom and Jerry: Chase is a brand-new asymmetric survival game by NetEase Games which makes players literally play cat and mouse. One player plays as Tom, with his sole objective is to catch all the four opposing players who play as Jerry and other mice from the cartoon series. Jerry and the mice have to use their abilities and special items to avoid Tom and steal all the cheese in the house, which leads to fast-paced action and mayhem. Officially licensed by Warner Bros., Tom and Jerry: Chase faithfully recreates the classic cartoon show's art style, which will surely make a lot of players nostalgic and homey.
Rules of Survival
Rules of Survival is the most popular Battle Royale game in Southeast Asia, with over 280 million players worldwide. Developed and published by NetEase Games, Rules of Survival is the hottest shooter game available in Apple, Android, and Windows devices. It features exciting action-oriented gameplay where players fight against up to 300 other players in a single match. Players are dropped on a vast, deserted island alone or in groups of up to five players where they fight until they are the last people standing. Intense, skill-intensive, and most importantly, fun, Rules of Survival is one of the most-played esports titles in the region.
Dota 2
Dota 2 is one of the games that led to the esports boom over the past decade. It currently holds the record for the biggest prize pool ever given out in a single tournament, and continues to be favored by fans all over the world. Developed and published by Valve, Dota 2 is a Multiplayer Online Battle Arena game, where a team of 5 players fights against an opposing team, with the objective of destroying the enemy base. Using powerful heroes and items, the game is a battle of skill, wit, and teamwork.
Tekken 7
TEKKEN™ 7 & ©BANDAI NAMCO Entertainment Inc.
One of the longest-running video game series of all time, TEKKEN 7 is a fighting game developed and published by BANDAI NAMCO Entertainment, Inc. with a very passionate community in Southeast Asia. TEKKEN 7 takes the franchise to the next level with photo-realistic graphics featuring innovative features and fighting mechanics, with an impressive character roster of fan-favorites and new faces, each with a distinct set of deadly techniques, martial arts moves and combos.
Esports events with TEKKEN 7 are always lively, thanks to the game's very intense fighting mechanics, amplified by its very enthusiastic and passionate crowd. TEKKEN 7 has some of the most iconic moments in esports history and continues to write its tale today.
MARVEL Super War
One of the most recently-released Multiplayer Online Battle Arena games on mobile devices, MARVEL Super War brings beloved Super Heroes and vicious Villains to the battle arena genre for the first time. Developed and published by NetEase Games, MARVEL Super War fulfills many childhood fantasies of comic book fans. With an ever-expanding cast of characters pulled straight from the Marvel Universe, gamers who grew up reading the comics or watching the movies are able to enjoy their favorite characters in one of the most exciting MOBA games out there.