Announcement
Current position:
Home
>
News Center
Tom and Jerry: Chase New Character: Devil Jerry
2020-09-18 12:00:00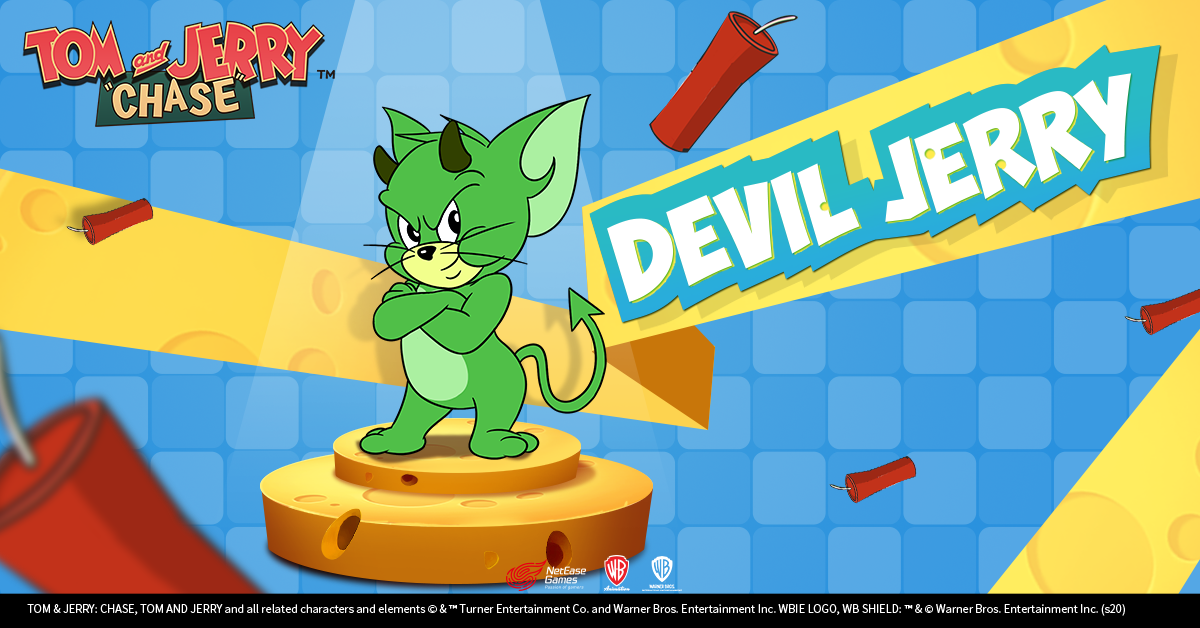 Name: Devil Jerry
Sex: Male
Description: Devil Jerry's a bit of a mystery. All we know is that he's a powerful demon from an unknown land.
Skill 1
Hell Cleft

Lv 1: Devil Jerry summons a Hell Cleft. When used again, Devil Jerry will summon a new Hell Cleft at his current location, before teleporting back to the location of the original Hell Cleft and gains a temporary speed boost.
Lv 2: Reduces cooldown time. Gains a temporary shield after teleporting.
Lv 3: Hell Clefts stay open for longer. Devil Jerry gains 2 layers of temporary shield after teleporting.
Trickster

Lv 1: Devil Jerry likes to chat with other mice, pretending to enjoy everyday mouse things, like cheese. When there are teammates nearby, he moves quicker, jumps higher and pushes Cheese faster.
Lv 2: Devil Jerry can annoy the cat with his presence alone, reducing the cat's movement speed.
Lv 3: Devil Jerry leaves this world and returns to his own from time to time, granting him immunity to various buffs and debuffs.
Weapon
Trident

Lv 1: Allows you to conjure up two Devil's Gates which will stay open for a short time. Interacting with one Gate teleports you to the other. When Devil Jerry and his teammates go through the Devil's Gates, they will gain a random buff. The farther the Teleportation distance, the longer the buff lasts.
Lv 2: Devil Jerry has a longer window to conjure the second Gate after conjuring the first.
Lv 3: Gates take longer to collapse.